It's been a hot minute since I've posted. I'd love to tell you it's because I've been soooo busy with important things like meal prepping, hot yoga, and arts and crafts with my kids.
But I can't.
Wanna know where I've been?
In my recliner binge watching Grey's Anatomy every second that my kids allow. Also known as nap time.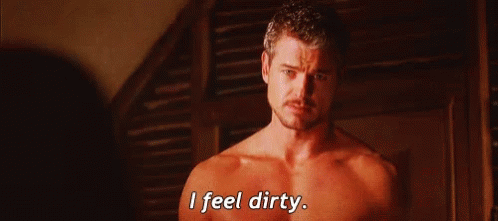 This time was once designated for laundry, blogging, reorganizing medicine cabinets, painting my nails and things of the sort. Now, I immediately turn on Netflix and get my chill on with Meredith and McDreamy.
I. Can't. Stop.
At this point, I'm pretty sure I could do heart surgery.
So, if you've been wondering what's up with the Owens clan:
Mila turned three years old and did her very first pageant, along with big sister Bella.
Waylon was awarded an Academic Achievement. Cuz he's so smart. His looks may or may not have been a determining factor.
The kids have busted out the swimsuits and we've been soaking up all the sun.
I sold our kitchen table without ordering a new one and now my husband is protesting.
And now back to Grey's.